GLORIOUS D-DAY

We're gathered together
to sing for your birthday
we may not be in tune
but our hearts truly are.
So please accept this wish
as part of your day's list
for the sun will always shine
as long as you are there.

Chorus: Meeeeeeow, Meeeeeow

We dedicate this day
as National D-Day
and hope to be back
for each glorious day.
You are very special
to all your dolly friends here
and you'll remain the one
who's just way Tuuuu-Tu Cute!

Chorus: Meeeeeeow, Meeeeeow
and many more Meeeeeeeows!!!!




Happy Birthday Diane..
this is your Glorious D-Day!

Yana Petkov
1st July 2008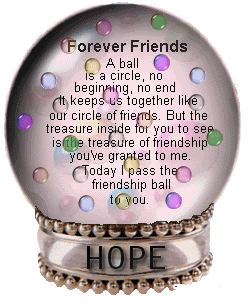 Vote for this poem