FROM THE DARKNESS TO THE LIGHT

Be who you are and say what you feel, because those who mind, don't matter, and those who matter, don't mind.


Books 1 & 2 Available at any online book store OR www.publishamerica.com


Book 3 "The Journey" Life Without My Child Available at www.lulu.com/artisticpoets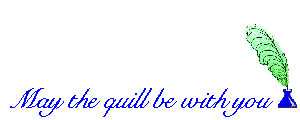 Footprints Through My Mind: From Darkness to the Light
Lynne M. Redlin
My journey through the experiences I share with you in this book began when my youngest son was killed. His name was Joey. I used to write him poems to take when I visited the cemetery, tie them to balloons and then release them, hoping to reach him in Heaven. I started to become more aware of all the other children that were being killed in so many ways, by killers, abuse by parents or friends, drugs, suicide, and gang violence. I would think, It's just not fair! Not only has another child died, but they were someone's child. Another mother, father, grandparent and friend will have to feel their heart shattering for eternity, always having tears in their eyes.
In Loving Memory
Joey
7/12/67~6/19/90

Softcover [$19.95]
Please bookmark this page.






IF TEARS COULD BUILD A STAIRWAY
AND MEMORIES A LANE
I'D WALK RIGHT UP TO HEAVEN
AND BRING YOU HOME AGAIN.

AUTHOR UNKNOWN


~~MEMORIES WRITTEN~~


FROM DARKNESS TO THE LIGHT
ANOTHER SUNRISE, AFTER THE NIGHT

RMEMBERING THIS OR THAT
THINGS FLASH BACK FROM THE PAST

SOMETHING I SAW OR DID
AS AN ADULT OR MAYBE A KID

I SIT DOWN WITH PEN IN HAND
~MEMORIES WRITTEN~

LAUGHTER AND JOY
PAIN AND SORROW

SORROWS SO DEEP
SOMETIMES I HAVE TO BORROW

STRENGTH FROM WORDS JUST TO GO ON
JUST TO LIVE TO SEE ANOTHER SUN

~MEMORIES WRITTEN~

THE DARKNESS ROLLS IN
OF CHILDREN WITH NO SIN

DYING--NO LIFE WILL THEY LIVE
MOMMAS BURYING THEIR KIDS

DRUGS RULING GREAT MINDS
NOT MOVING FORWARD IN TIME

EVIL HANDS ON THE BODIES OF BABIES
SHREDDING THEIR PRIDE AND MAYBE--THEIR LIVES

~MEMORIES WRITTEN~

ANOTHER SUNRISE CARESSES THAT MOUNTAIN
YEARS CREEP BY, SOME MEMORIES HIDDEN, NEVER FORGOTTEN

THE DARKNESS FADES IN SMALL, VERY SMALL WAYS
ONE BY ONE, IT MAKES FOR BRIGHTER DAYS

YOU NOTICE THE SNOW ON THE MOUNTAIN TOP
ROSES FROM BUDS TO FLOWERING CROPS

A SNOWFLAKE, A RAINDROP, THE SAND ON THE BEACH
A DEER WITH A FAWN, PUPPIES AND KITTENS WITH ENOUGH TO EAT

~MEMORIES WRITTEN~

THE LIGHT SLOWLY WILL GET BRIGHTER EACH DAY
AS YOU WATCH THE BABIES PLAY

A GIGGLING, BABY, A CHILDS FIRST BIKE
MAKE THE SUN SHINE ALL THE MORE BRIGHT

DOUBTS OF WHERE THOSE LOST, HAVE GONE
YOU SEE THEM IN THE MORNING SUN

YOU SEE THEM SMILING DOWN IN THE STARS
YOU SEE THE FLICKER OF THE CANDLE LIGHT,
KNOW THEY AREN'T FAR

~MEMORIES WRITTEN~

FOREVER TO HOLD, DEEP WITHIN YOUR HEART
FROM THE DARKNESS TO THE LIGHT
MEMORIES WRITTEN BY YOU, WILL NEVER PART.

LYNNEŠ2/28/04

Thank You For Visiting!