Login





á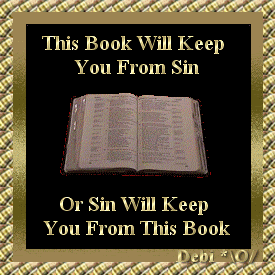 King James Version (KJV)
Gal.6:14
But God forbid that I should glory,
save in the cross of our Lord Jesus Christ,
by whom the world is crucified unto me, and I unto the world.

1 Corinthians 1:17-23
17 For Christ sent me not to baptize, but to preach the gospel:
not with wisdom of words, lest the cross of Christ
should be made of none effect.
18 For the preaching of the cross is to them that
perish foolishness;
but unto us which are saved it is the power of God.

19 For it is written, I will destroy the wisdom of the wise,
and will bring to nothing the understanding of the prudent.

20 Where is the wise? where is the scribe?
where is the disputer of this world? hath not
God made foolish the wisdom of this world?

21 For after that in the wisdom of God the world by
wisdom knew not God, it pleased God by the foolishness
of preaching to save them that believe.

22 For the Jews require a sign, and the Greeks seek after wisdom:

23 But we preach Christ crucified, unto the Jews a
stumblingblock,and unto the Greeks foolishness;

1 Corinthians 2:1-16
1 And I, brethren, when I came to you,came not with excellency
of speech or of wisdom, declaring unto you the testimony of God.
2 For I determined not to know any thing among you, save Jesus Christ,
and him crucified.

3 And I was with you in weakness, and in fear, and in much trembling.
4 And my speech and my preaching was not with enticing words of man's
wisdom, but in demonstration of the Spirit and of power:
5 That your faith should not stand in the wisdom of men,
but in the power of God.

6 Howbeit we speak wisdom among them that are perfect:
yet not the wisdom of this world, nor of the princes of this
world, that come to nought:
7 But we speak the wisdom of God in a mystery,
even the hidden wisdom, which God ordained before
the world unto our glory:
8 Which none of the princes of this world knew:
for had they known it,
they would not have crucified the Lord of glory.

9 But as it is written, Eye hath not seen, nor ear heard,
neither have entered into the heart of man,
the things which God hath prepared for them that love him.

10 But God hath revealed them unto us by his Spirit:
for the Spirit searcheth all things, yea, the deep things of God.

11 For what man knoweth the things of a man,
save the spirit of man which is in him? even
so the things of God knoweth no man, but the Spirit of God.
12 Now we have received, not the spirit of the world,
but the spirit which is of God;
that we might know the things that are freely given to us of God.
13 Which things also we speak, not in the words which man's wisdom
teacheth, but which the Holy Ghost teacheth;
comparing spiritual things with spiritual.

14 But the natural man receiveth not the things of the
Spirit of God: for they are foolishness unto him:
neither can he know them, because they are spiritually discerned.
15 But he that is spiritual judgeth all things,
yet he himself is judged of no man.

16 For who hath known the mind of the Lord,
that he may instruct him? but we have the mind of Christ.

Luke 10:27 And he answering said, Thou shalt love the Lord
thy God with all thy heart, and with all thy soul,
and with all thy strength, and with all thy mind;
and thy neighbour as thyself.

+++

Numbers 6:24-26 King James Version (KJV)
I Pray.... 24 The LORD bless thee, and keep thee:
25 The LORD make his face shine upon thee, and be gracious unto thee:
26 The LORD lift up his countenance upon thee, and give thee peace.

***
Love to my Dear Sis Irene for the beautiful banners she created.
You can visit her at
www.poetrypoem.com/poetryechoes
And love to my Sis Ally for name tags created for me for my pages. ~THE SIG BOX~

á
Welcome...To one and all!!A Ministry Of Doxology Doxolgy-a brief hymn or declaration which proclaims God's glory and power. 1 Chron.29:11 Thine, O LORD is the greatness, and the power, and the glory, and the victory, and the majesty: for all that is in the heaven and in the earth is thine; thine is the kingdom, O LORD, and thou art exalted as head above all. Luke 2:14 Glory to God in the highest, and on earth peace, good will toward men. This site was created several years ago and I give my Lord the glory for this gift of words he has given me. As you will see my love for him and my relationship has grown in leaps and bounds, the more I give him the glory, the more people I bless and in return I am blessing Jesus. Jesus loves us so very much and I offer up praises to my Savior in my daily life.There is no greater love than his. May you be blessed coming in and going out of this site.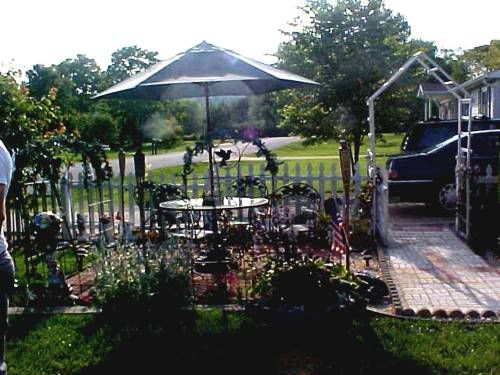 "My Jesus Apparition", A poem is also on this site. This was taken in my front yard in June 2003. This photo and poems is property of Linda Begley and can be used if permission by me is given. You can contact me at poet4love3@aol.com I would love to share His love with you! All poems are a copyright Of Authors stated. Please bookmark this page. Click on "Poetry" to your left to read my poems. Click on "News" to read the latest about my poetry and site. Click on "About the author" for more information about me. I am also so blessed to share my poetry with an awesome and very popular site,click on link below and throughout you will see poems I have shared there too. Misty being the webmistress that tops all I have seen :-)
Alighthouse.com
May all your days be blessed!! :-) Please leave your heartprint in my Guestbook if you have time. Lovingly In Christ;Linda Begley Check out a new site that myself and dear prayer warrior is putting together to exalt the Lord even more with a mixture of poems,bible lessons, some humor. We have an awesome start on it! www.poetrypoem.com/azusasisters UPDATE- The Lord called me into the ministry in May 2007 I have a church site now with poems inspired by the Holy Spirit and Sermons that are shared by the guidance of the Holy Spirit.
Please Stop In For a visit and I pray you will be blessed!
á
To God Be The Glory!!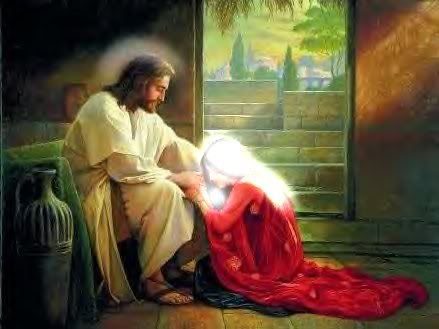 At Jesus feet is where I want to be,Praise you my sweet Savior! Thank You So Much For Visiting!
Copy the following code and paste it into the HTML for your web page.
©2000 - 2018 -------- Individual Authors of the Poetry. All rights reserved by authors.