My Christmas Gift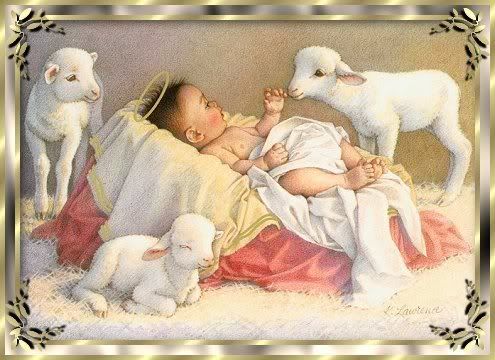 The time is approaching...
We're so near Christmas Day.
In the midst of this madness
I need quiet time to pray.



So busy with baking...
With cleaning and such.
Let me pause from this practice
Just to prayerfully touch



Someone who may not
Feel loved or feel wanted.
Someone whose memory
Of Christmas is haunted



By poverty, pain,
Abuse or rejection...
Who doesn't know Christ...
Doesn't feel the connection.



A child who has never
Received one single toy.
The widow who's lost
The true meaning of joy.



The homeless who seek
Some relief from the cold.
The aged one forgotten
Simply for growing old.



The youthful so caught up
In danger and drugs...
With no interest in God
Or their mom and dad's hugs.



The drunkard who drifts
From one drink to the next.
The girl of the night
Who makes a living with sex.



The babe in abortion
Not given a choice.
The sinner whose conscience
Dismisses God's voice.



The one who is ill...
Suffers worry and pain.
The one who's lost faith
God can do it again.



The soldier or sailor
So valiant and loyal,
Forced to spend Christmas
On some foreign soil.



The fireman, policeman
With lives on the line,
Spending Christmas protecting
What's yours and what's mine.



Lord, let not this Christmas
Be focused on greed...
Just for me or my family
But for souls so in need.



Lord, there are so many
In much need of prayer.
Some who just long for
Just someone to care.



I plan to spend Christmas
In the old-fashioned way
With my mind on the reason
Why we have Christmas Day.



Although funds may be few
Good wishes are free
There's no price tag on prayer
And God honors each plea.



So, dear friends and family,
And you I don't even know
Merry Christmas...I love you
And the Lord loves you so.

Lovingly,
Doris Jacobs-Covington
December 17, 2009




Then Mary said to the angel.
"How can this be, since I do
not know a man?"

And the angel answered and
said to her, "The Holy Spirit
will come upon you and the power
of the Highest will overshadow
you. therefore, also, that Holy
One who is to be born will be
called the Son of God."
Luke 1: 34-36