~*~On A Cold Winter Day~*~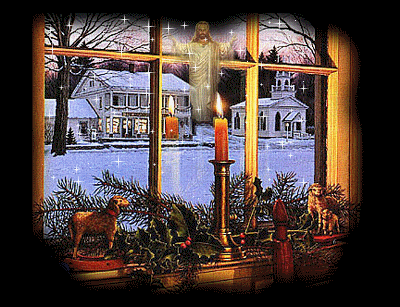 As I gazed out my window
The snow tumbled down.
A blanket of winter
Had covered the ground.




Jack Frost was out painting
Scenes to seal his spell
He'd painted a picture
On the old wishing well.




As I stared at the splendor
My eyes swiftly teared,
For on crystal clear ice
A figure appeared.




Two arms stood outstretched
On the frozen display.
A miracle to warm me
On a cold winter day.




As I called to the children
To share this great joy,
I watched wonderment visit
Each small girl and boy.




We knew surely the sunshine
Would soon melt it away,
But we were gifted with glory
On a cold winter day.




As I turn back the pages
Of winter I see
Loving scenes of a family
Which included me.




The kids are all grown now.
They've all moved away.
But we were blessed by God's beauty
On a cold winter day

Lovingly,
Doris Jacobs-Covington
In The Winter Of My Years