An Anointed Word For Annagallys

My child, I see into your heart
Where I wish to play the leading part.
I long to gather you so close...
To overflow you with the Holy Ghost.





I know you're searching for my lead
And, child, you truly are in need.
I know you love Me in your mind
But your preception of Me is still blind.





There's so much I want to reveal...
So much I have had to conceal...
Until your walk with Me is strong...
Until you've reached where you belong...





Right in the center of My Will.
So I would ask you to be still...
To listen closely for My Voice.
For then you really shall rejoice!





Invite My Spirit to insert
Your true value...your true worth
Into the mirrors of your mind,
So you're able to look back and find





That you are worth My very life...
Valued by My sacrifice.
Do not believe the devil's lies,
For you are precious in My eyes.





Depression can be overcome.
Together we can get it done.
The stripes I bore were for such cause...
To heal your ills...intercept your flaws.





I love you...you are mine to mold.
Make love, forgiveness, your true goal.
Make time for Me and for My Word
Now praise Me for all that you have heard.

Lovingly Presented,
Doris Jacobs-Covington
January 12, 2010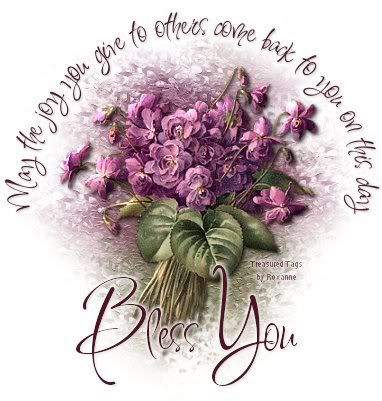 *Author's Note:
While I was deep in prayer for Annagallys,
The Lord impressed upon me to write her a
poem. The devil tried to stop this poem and
I shared this with Pastor Linda...but I was
determined to do God's Will. Anna, I don't
know you as well as God does and these are
His words...this is what He inspired me to
write. I sincerely hope it helps you to
recognize His great love for you. God bless
you.

"Be still and know that I AM God."
Psalm 46:10

"Surely He borne our griefs and carried
our sorrows. Yet we esteemed Him stricken,
Smitten by God, and afficted.
But He was wounded for our transgressions,
He was bruised for our iniquities, The
chastisement for our peace was upon Him,
And by His stripes we are healed."
Isa.53:4-5


©2000 - 2022, Individual Authors of the Poetry. All rights reserved by authors.
Visit My Home Page | Start Your Own Poetry Site | PoetryPoem
[ Control Panel ]
[ Today's Poetry - ALL Poets ]
[ Search ]