~+~The Door Of Hope ~+~



When our Christian status is stomped on,
We may find it real hard to cope.
We've tumbled into the Valley of Trouble.
We must search for the Doorway of Hope.





When the Bible records sin in the camp
God's known to allow trials until
One has repented and asked for forgiveness.
Forgiveness is always God's Will.





Although sticks and stones surely break bones,
Some words can be more destructive.
If we're held accountable for each idle word,
Shouldn't speech seek to be more productive?





Positives and negatives are both up for grabs.
Which do we think beneficial?
Which do we think a Christian would choose?
Which does our conduct initial?





Some tend to try very hard to discredit
The select few God sends to His flock.
"Touch not my anointed" is more than a threat...
It's a safety shield Satan can't block.





Concentrate on the Cross-and all it entails...
Our Lord's Valley of Trouble was great.
Yet He looked ahead to His Door of Hope...
He knew the Father had purposed His fate.





God has a purpose for all Christians encounter
Though we don't understand at the time.
When wrongs are made right and evil kills good,
We feel overwhelmed by each crime.





One reaps what one sows-it's a spiritual law...
God's Word's not a turn and a toss
No one gets away with the smallest of sins
Unless it's placed under the Cross.





We will all visit the Valley of Trouble
But we should never fear what's in store.
Hope is the way out for every believer
And our Lord Jesus Christ is the Door.





Lovingly Presented,
Doris Jacobs-Covington
February 7, 2010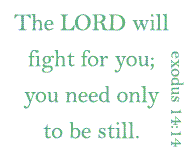 "Therefore, behold I will allure her
and bring her into the wilderness, and
speak comfortably unto her.
And I will give her vineyards from thence,
and the valley of A-chor for a door of
hope: and she shall sing there, as in the
days of her youth, as in the day when she
came up out of the land of Egypt."
Hosea 2:14-16

"Then Jesus said unto them again,"Verily,
verily, I say unto you, I am the door of
the sheep."
John 10:7

"I am the door: by Me if any man enter
in, he shall be saved, and shall go in
and out and find pasture."
John 10:9

"Be not deceived: God is not mocked:
for whatsoever a man soweth, that shall
he also reap."
Galatians 6:7

"The wicked is snared by the transgression
of his lips, but the just shall come out
of trouble"
Proverbs 12:13

"They that wait upon the Lord shall renew
their strength. they shall mount up with
wings as eagles, they shall run and not be
weary and they shall walk and not faint."
Isaiah 40:31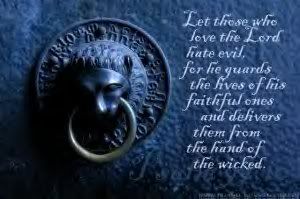 TRIPLES with EMMA