Poetic-Verses
244,364 poems read
DO YOU WONDER ?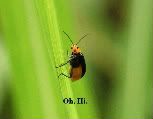 SOMETIMES I WONDER ABOUT IT ALL,
HOW "GOD" CAN MAKE A BUG SO SMALL
YET HAS A BRAIN AND EYES TO SEE
TO PROTECT IT SELF FROM DANGERS THAT BE.
A SPIDER WEAVES A STICKY WEB
TO CATCH ITS FOOD ,AND HAVE A BED
AND DECORATES WITH MORNING DEW
THAT'S BETTER BY FAR THAN WE CAN DO.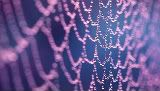 Copyright © Shirley Sasek
2010
Comment On This Poem ---
DO YOU WONDER ?