Poetic-Verses
244,356 poems read
IN SQUIRREL HEAVEN TODAY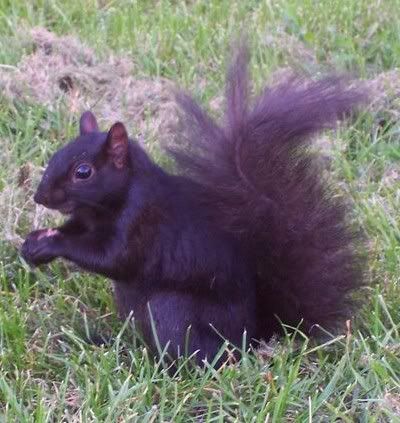 I HAD A SAD EXPERIENCE ,
WHILE OUT RIDING TODAY.
SOMETHING BLACK LAY IN THE ROAD
I STOPPED TO SEE RIGHT AWAY
IT WAS A SQUIRREL,I'D SEEN BEFORE
NO DOUBT HIT BY A CAR
HE DIDN'T HAVE A LONG LIFE
OR A NAME OF HIS OWN, SO FAR
I PICKED HIM UP AND LAID HIM ON THE GRASS
SO HE WOULDN'T KEEP GETTING HIT
SO MY SON BURIED HIM IN OUR BACK YARD
THAT'S THE LEAST WE COULD DO FOR IT.
I HOPE THE SHORT TIME HE CAME TO US
TO GET HIS FILL OF SEED
THAT HE ENJOYED THE TIME HE SHARED WITH US,
HE WAS CUTE AND DESERVED A GOOD DEED.
Copyright © Shirley Sasek
2009
Comment On This Poem ---
IN SQUIRREL HEAVEN TODAY