Poetic-Verses
244,349 poems read
SALMON RUN (LIKE A FISH OUT OF WATER)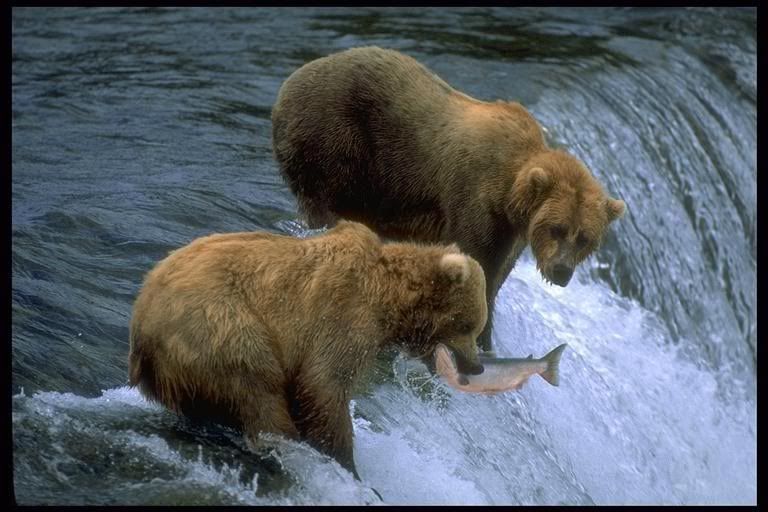 SOMETIMES LIFE SEEMS TO BE A SHALLOW STREAM,
FULL OF ROCKS AND AN UPHILL SWIM
THEN OTHER TIMES IT'S LIKE THE OCEAN,
SO DEEP YOU 'RE NOT SURE HOW YOU GOT IN.
IT'S NOT ALWAYS SMART TO FOLLOW THE CROWD
ON THAT ROCKY WAY BACK HOME
THERE'S ALWAYS BEARS, HUNGRY BEARS,
NO MATTER WHERE. YOU ROAM.
SO USE THE SENSE GOD GAVE TO YOU
LOOK BEFORE YOU LEAP
THE WAY MAY BE FROUGHT WITH PANGS OF REGRET
BUT AT LEAST, YOU WONT BE AT THE BOTTOM OF THE HEAP
Copyright © Shirley Sasek
2009