Poetry and Stories
424,130 poems read
SHARING MY TEARS
The happy smile that was frozen to my face has disappeared
on this beautiful sunny day, and is replaced by tears.
Where has the smile gone?
I'll tell you a secret: The tears have been HIDING!
Today I look at the photos of the beautiful people
who decorate my tables and walls; my children, grandchildren,
great-grandchildren -- and Milt, my best friend and ex-fiancee'.
The photo of my precious son Steven decorates the table in my
living room. His hand is resting on his chin, and he looks into
my eyes. Stevie is with me every hour of every day, resting on
that table and locked into my heart. God has made sure of that.
My kids, grandkids and great-grandkids are all smiling, gorgeous,
busy and happy -- and they love me, as I love them. How lucky I am
to be matriarch of this amazing family!
But then there's Stevie who left this earth too soon, and Ronnie,
his brother, my darling son, who is fighting cancer; and
Milt, my eye doctor, who took such good care of my eyes, and me.
When I met Milt almost fifteen years ago he was husky and
strong; he was six-foot-two inches tall and weighed 217 pounds.
Now he has Parkinsons disease, and last year he almost died from
pneumonia. Today Milt weighs 140-pounds -- and he can't walk
without help. But his magnificent brain, his sense of humor and
and his love for me are still part of him for all to see.
Every Saturday Milt and his nurse Nick come to visit me. We can't
go out to restaurants because Milt is not strong enough; so they
order food and bring it to my house. We enjoy lunch together, then
Milt takes a nap, and they leave for home.
I am blessed. All of these precious people and all my loving friends
are welcome in my life. And I have found POETRY SOULPRINTS,
a home for my poems and stories, and a place inhabited by
amazing people, who speak with me about our GOD!
I share my heart with you today. May God bless all of you.
I will smile again tomorrow!
March 10, 2010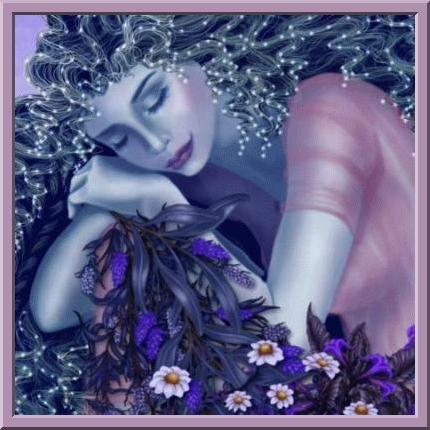 We are not given dreams
without the power
to make them come true.
RAINz SIGz
Comment On This Poem ---
SHARING MY TEARS