CHRISTMAS WITHOUT YOU LITTLE SISTER



Christmas Without You Little Sister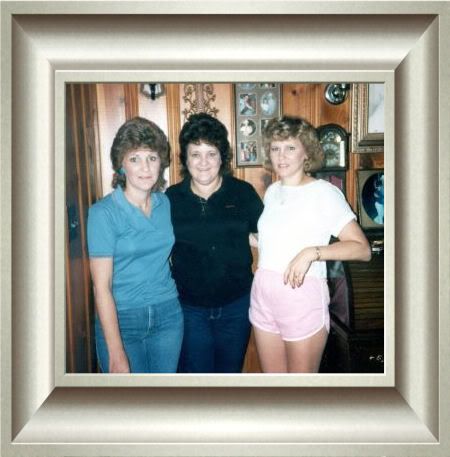 (Ginny-Doris-Shirley in yesteryears)



Christmas will be strange this year
Like in suspended animation...
Because your family will be missing you,
Tears will stain this celebration.





It just does not seem possible
That you will be away.
How can Christmas time be merry?
O,God, please help us through this day!





Yes, we will gather in the usual place
And we'll spread the table grand...
With the menu still traditional
Just exactly as you planned.





We'll probably share a video
Of Christmases gone by
With you whipping up that gravy...
Just remembering makes me cry.


I know you're in a better place
And it's where you'd rather be...
I understand I may be selfish
But I still want you here with me.





I think the Good Lord understands
The pain I'm going through.
We were so much more than siblings...
We were soul sisters me and you.





I didn't get to say goodbye...
That's the part that cuts so deep...
Because when I did get to your side
You'd already gone to sleep.





Yet I'm looking forward to a time
I'll soon spend again with you
But until God calls me to that place
Christmas will be edged in blue.





So, Merry Christmas, little sister...
Give God a hug for me.
I've prayed Jesus will give you a hug
From all your family.


(Ginny's Hugs to Her Hubby Dale)

TRIPLES with EMMA

©2000 - 2020, Individual Authors of the Poetry. All rights reserved by authors.
Visit My Home Page | Start Your Own Poetry Site | PoetryPoem
[ Control Panel ]
[ Today's Poetry - ALL Poets ]
[ Search ]