~*~ For Women~*~ A Share from Pastor Linda
background="http://wtv-zone.com/emma/backs3/bluestarsgold.gif">



ONE DAY AT A TIME



I'm only human, I'm just a woman
Help me believe in what I could be
And all that I am
Show me the stairway, I have to climb
Lord for my sake, teach me to take
One day at a time



chorus: One day at a time sweet Jesus
That's all I'm asking from you
Just give me the strength
To do everyday what I have to do
Yesterdays gone sweet Jesus
And tomorrow may never be mine
Lord help me today, show me the way
One day at a time



Do you remember, when you walked among men
Well Jesus you know if you're looking below
It's worse now, than then
Cheating and stealing, violence and crime
So for my sake,teach me to take
One day at a time



chorus: One day at a time sweet Jesus
That's all I'm asking from you
Just give me the strength
To do everyday what I have to do
Yesterdays gone sweet Jesus
And tomorrow may never be mine
Lord help me today, show me the way
One day at a time



Hello my dear Sisters in Christ,
I've received emails from so many that are feeling lonely & discouraged,
that they are physically or mentally being attacked.
This was laid on my heart to share,both song and bible verses.
I pray God will sustain all in time of trouble and that above all we will be busy seeking His face and doing His work to uplift and edify the Church.
LOVE is the commandment Jesus brought to us, and if we don't stay in our love walk as he commandeth, then we will fail in all areas. I love you one and all and pray for peace, joy and love to reign in your lives,but in that hour that trouble comes,and it will,be ye strong in the Lord, lean not on your own understanding.Be still,let go and let God,but stay in the love walk and all things shall prevail for the better of His Saints, for love does not fail.Which is the Agape Love, God's kind of love.His word is our power,and strength.Without having it in us,feeding the spirit man we will not be overcomers and inherit what he has promised all that love Him and abide in Him.I pray this song and God's words will minister to you and help
you to press forward,not in your way but in the purpose God has layed out for your life since the beginning.Please remember, there is nothing so big that the blood of Jesus can't cover.I feel so many different emotions that come through email, some are fear,some lonely,some discouraged,some betrayed.I pray that all can realize there's nothing anyone can do to us that is worse than what they did to Jesus.Many are bound up with unforgiveness,but it is poisoness for our own being,I think those that can't forgive have truly forgotten what they've been forgiven of.
Some even say I forgive but I'll never forget!Well...praise God that he throws it in the sea of forgetfulness or we would all be bound by it still.
And as God forgives, in the same manner is what He expects from us. Is it easy,NO...but, the more you speak it out it will manifest,and you will get rid of the poison in your own body.For a time such as this God is calling women forward! I have a prophecy by a well known prophet that has been proven.It is on my church site:"Prophecy For Women in 2008" You'll see why the enemy is on your back so bad.
God bless you all,you are in my prayers and thoughts and on my heart.I pray this page will bless you!



Lovingly in Christ; Pastor Linda
My church site is: www.LindaBegley.com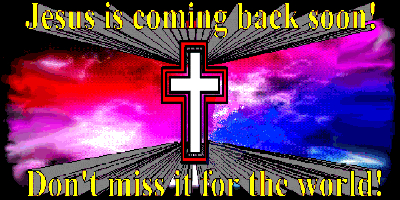 Matt.5:44-45
44.But I say unto you, Love your enemies, bless them that curse you, do good to them that hate you, and pray for them which despitefully use you, and persecute you;
45. That ye may be the children of your Father which is in heaven: for he maketh his sun to rise on the evil and on the good, and sendeth rain on the just and on the unjust.
Mark 11:24-26
24 Therefore I say unto you, What things soever ye desire, when ye pray, believe that ye receive them, and ye shall have them.

25 And when ye stand praying, forgive, if ye have ought against any: that your Father also which is in heaven may forgive you your trespasses.

26 But if ye do not forgive, neither will your Father which is in heaven forgive your trespasses.

Luke 6:35-37,39-46

35 But love ye your enemies, and do good, and lend, hoping for nothing again; and your reward shall be great, and ye shall be the children of the Highest: for he is kind unto the unthankful and to the evil.

36 Be ye therefore merciful, as your Father also is merciful.

37 Judge not, and ye shall not be judged: condemn not, and ye shall not be condemned: forgive, and ye shall be forgiven:

39 And he spake a parable unto them, Can the blind lead the blind? shall they not both fall into the ditch?

40 The disciple is not above his master: but every one that is perfect shall be as his master.

41 And why beholdest thou the mote that is in thy brother's eye, but perceivest not the beam that is in thine own eye?

42 Either how canst thou say to thy brother, Brother, let me pull out the mote that is in thine eye, when thou thyself beholdest not the beam that is in thine own eye? Thou hypocrite, cast out first the beam out of thine own eye, and then shalt thou see clearly to pull out the mote that is in thy brother's eye.

43 For a good tree bringeth not forth corrupt fruit; neither doth a corrupt tree bring forth good fruit.

44 For every tree is known by his own fruit. For of thorns men do not gather figs, nor of a bramble bush gather they grapes.

45 A good man out of the good treasure of his heart bringeth forth that which is good; and an evil man out of the evil treasure of his heart bringeth forth that which is evil: for of the abundance of the heart his mouth speaketh.

46 And why call ye me, Lord, Lord, and do not the things which I say?

47 Whosoever cometh to me, and heareth my sayings, and doeth them, I will shew you to whom he is like:

48 He is like a man which built an house, and digged deep, and laid the foundation on a rock: and when the flood arose, the stream beat vehemently upon that house, and could not shake it: for it was founded upon a rock.

49 But he that heareth, and doeth not, is like a man that without a foundation built an house upon the earth; against which the stream did beat vehemently, and immediately it fell; and the ruin of that house was great.