Memorial Day...Reflecting On The Reasons
bgcolor="ffffff">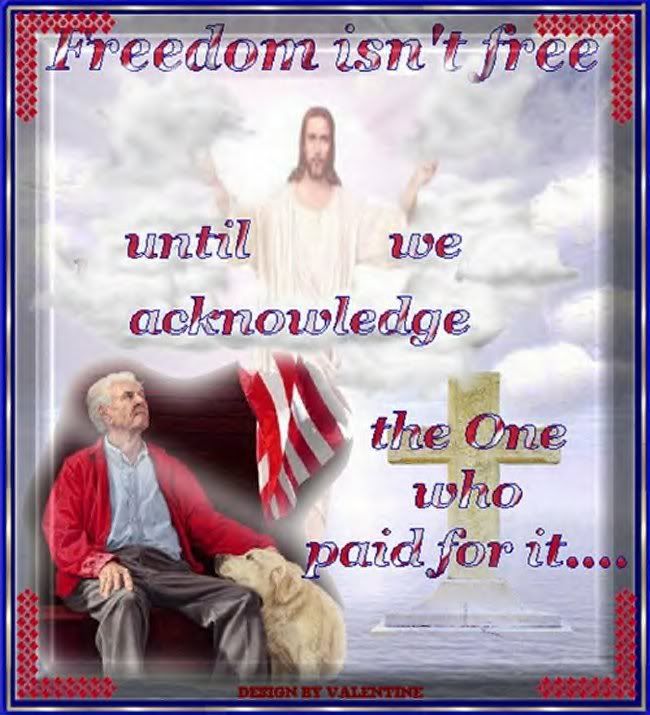 Cucumbers swim with onions
In a salty vinegar pool.
Potato salad has been seasoned
And stashed in the fridge to cool.




Melons piled on painted platters.
Cupcakes frosted...cokes ice cold.
Burgers sizzling on the grill.
Jell-O waiting to unmold.




Picnic tables decorated
In traditional red, white and blue.
Tiny flags attached to toothpicks
Mark the celebration, too.




Here in America we love
And so enjoy a holiday.
Time to spend with friends and family...
Freedom to relax and play.




But as we gather all together
Let us reflect on freedom's price.
We've set aside this special day
To salute honor and sacrifice.




In memory of the fallen soldier..
Sea-buried sailor...the marine.
The Air Force pilot...every private...
Each officer and rank between.




Every man who died in battle.
All defending freedom's cause.
Every woman wounded for it
Surely earned this day's applause.




And for those serving their country
Let's give thanks to God above
That they still believe in fighting
For this freedom we so love.




So before we fill our tummies,
Let us fill our hearts with praise
And pray that God will always grant us
A many more Memorial Days.

God Bless America,
(c)Doris Jacobs-Covington
May 24,2009



















TRIPLES with EMMA




©2000 - 2020, Individual Authors of the Poetry. All rights reserved by authors.
Visit My Home Page | Start Your Own Poetry Site | PoetryPoem
[ Control Panel ]
[ Today's Poetry - ALL Poets ]
[ Search ]