~+~ I Confess ~+~

I confess the lordship
Of Christ Jesus over me.
I confess no one or nothing
Can steal my liberty.


I confess that I resist
Fear in any shape or form.
I confess The Anchor holds
In any type of storm.


I confess that by His Spirit
I am set apart and sealed.
I confess that by His Stripes
I am completely healed.


I confess my needs are met
I will never be deprived.
I confess before I ask
The answer has arrived.


I confess that unbelief
Will not be entertained.
I confess that condemnation
Will never be arraigned.


I confess I have forgotten
Every sin I have committed.
I confess that by The Cross
I've been totally acquitted.


I confess that by The Blood
Sprinkled on the Mercy Seat
That I always will be covered
And need not endure defeat.


I confess eternal life
And God's Heaven as my claim.
I confess by faith alone...
Not by works that bear my name.


I confess all those I love
Will be led to saving Grace.
I confess each name I called
Out in prayer will seek His face.


I confess that wrong confession
Will not feel welcome on my lips.
I confess the Word of God
Still so powerfully equips.


I confess that I can stand
On each and every scripture.
Dear Lord, let words I've quoted
Paint a true confession picture.


Believe and Be Blessed,
(c)Doris Jacobs-Covington
May 28, 2009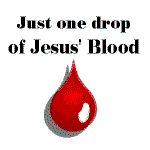 "If we confess our sins He is
faithful and just to forgive us
our sins, and to cleanse us from
all unrighteousness.' I John 1:9

"For with the heart man believeth
unto righteousness, and with the mouth
confession is made unto salvation."
Romans 10:10

"For I will be merciful to their
unrighteousness and their sins and
iniquities will I remember no more."
Hebrews 8:12

"For verily I say unto you, that
whosoever shall SAY...and shall
not doubt in his heart, but shall
BELIEVE...What things soever ye
desire, when ye pray, BELIEVE that
ye receive them, and ye shall have
them." Mark 11:23-24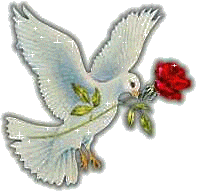 ©2000 - 2020, Individual Authors of the Poetry. All rights reserved by authors.
Visit My Home Page | Start Your Own Poetry Site | PoetryPoem
[ Control Panel ]
[ Today's Poetry - ALL Poets ]
[ Search ]